NEW
Use TELUS eClaims in GOrendezvous
Avoid double entry and keep
everything in one place.
Learn More
I'm hard pressed to find anything negative about this software. Maybe the most difficult thing is spelling the name.
- Doug C.
Our Amazing Team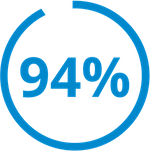 of users our Customer Service Team!
Web or Mobile App: We've got you covered!
Be a part of the
23000000
appointments booked!
Recommended by
Proud laureates of