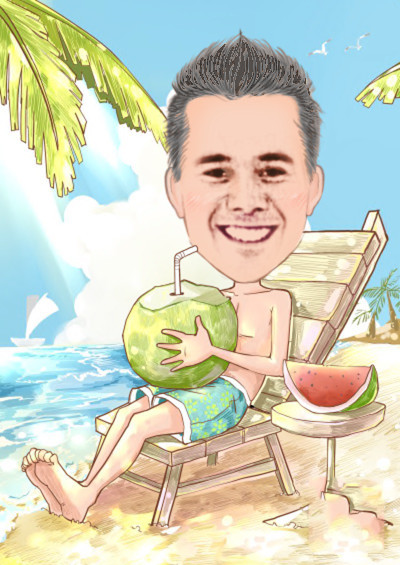 In 2012, it's on a beach in Florida that Réjean, cofounder of GOrendezvous, had a small problem that was going to change his life. While on vacation, he remembered he had an appointment the next day with his osteopath, Marie-Andrée. They both tried contacting each other by phone but it took them 5 missed calls before they were able to sort it all out. He then asked himself: why don't all professionals offer online appointment booking? It's with his business partner, long-term friend, and computer genius, Phil, that the idea of GOrendezvous was born.

After a lot of research and market analyses, the conclusion was clear: platforms were difficult to use or too simplistic, and were not answering the current and future needs. They decided to create an awesome appointment booking platform that would be simple to use for everyone, yet flexible and adapted to real scheduling needs.


After a lot of work and sleepless nights, Réjean and Phil invited Marie-Andrée to try the new platform. She fell in love with online booking right away and said goodbye to paper.

Thanks to our clientele feedback and the relentless work of our dedicated team, GOrendezvous has become the best management and online scheduling platform used and approved by hundreds of thousands of users!

Summer 2012
Project Launch in Montréal
Two associates, Réjean and Phil, are starting their own business and are creating a user-friendly management and online scheduling platform.

Novembre 2012
First Version and First Client
GOrendezvous launched its first platform and Marie-Andrée, our osteopath, loves it!

Novembre 2013
Lauréat Fondation Montréal
Winner of a special grant for companies based in Montréal.

Winter 2016
Contract with "Régie de l'assurance maladie" (Medical Insurance Board) of Québec
GOrendezvous and CGI win the bid in order to offer a research and online booking platform for all family doctors in Quebec.

October 2017
Anges Québec Investment
The team keeps growing and the company gets funding from angel investors from Anges Québec and Anges Québec Capital.

Today and Tomorrow
GOrendezvous is here to stay
The team works hard to always improve the platform and plans on conquering North America and even Europe.