Create recurring appointments
In your schedule, you can easily create a series of recurring appointments for a client.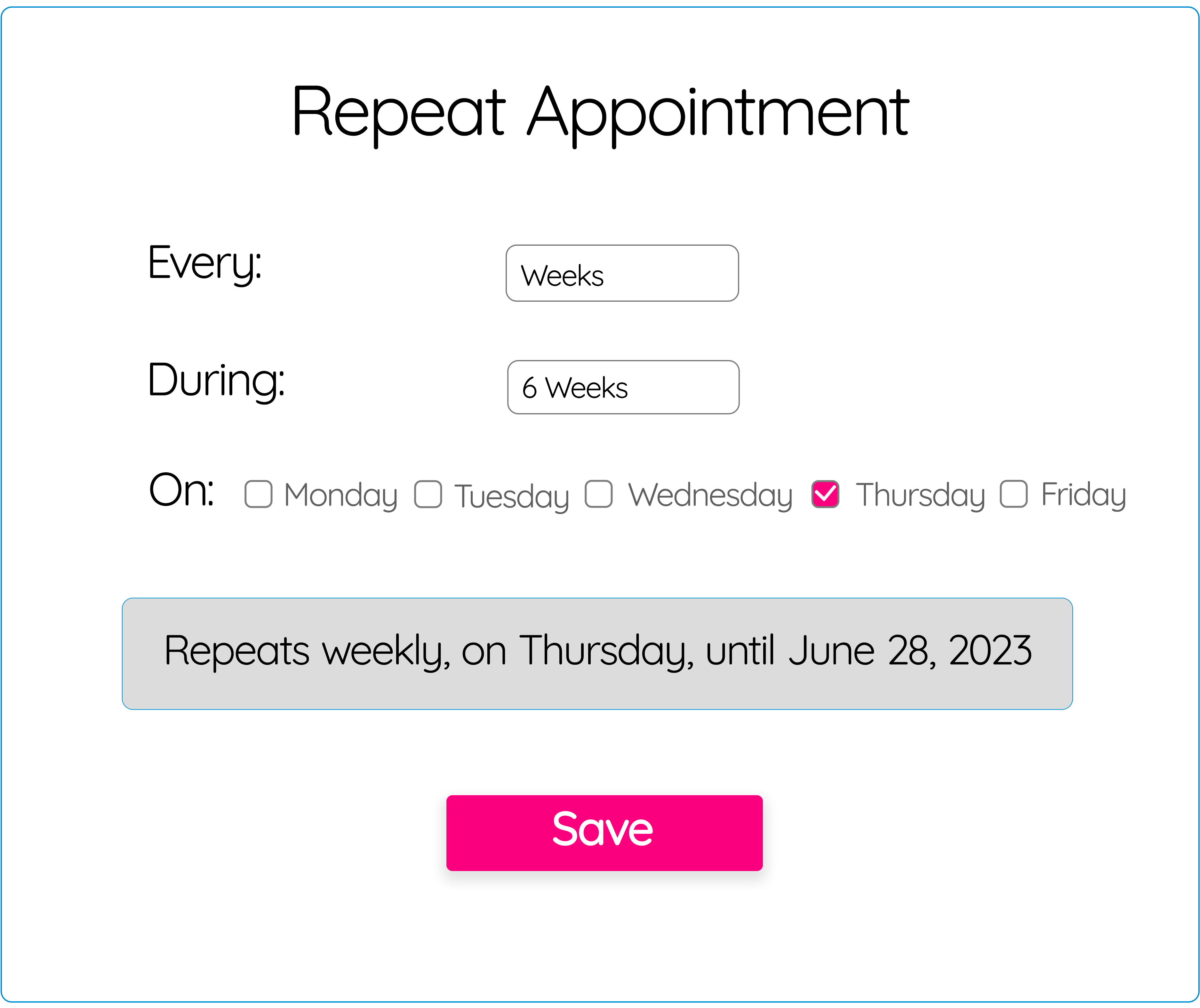 Automated waiting list
The smart waiting list allows your clients to add themselves by specifying their availability.
If a spot opens up in your schedule, GOrendezvous will take care of offering that appointment to one of your waitlisted clients.
As always, you can customize the waiting list according to your preferences.
Book an appointment online
It's easy to add an appointment button to your website, and your clients love the freedom.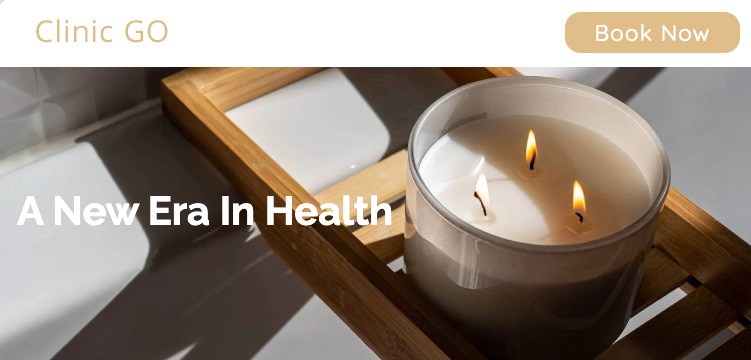 Integration with Physiotec
The Physiotec integration allows you to send your client's exercise program via email directly from GOrendezvous.
Billing & revenue reports
Generate an invoice that aggregates the total of multiple appointments.
Manipulate your revenue report easily to balance your transactions or find any accounting information.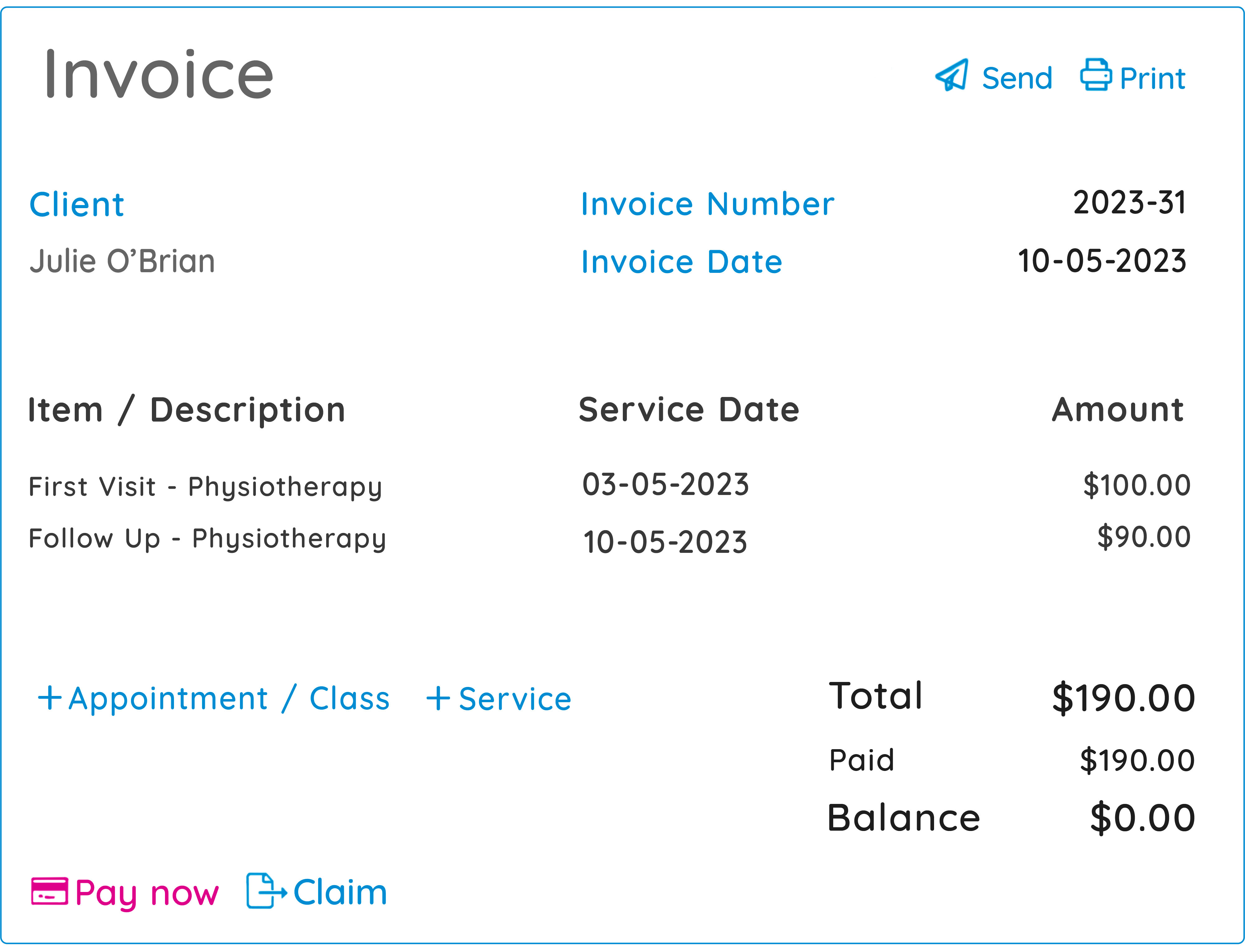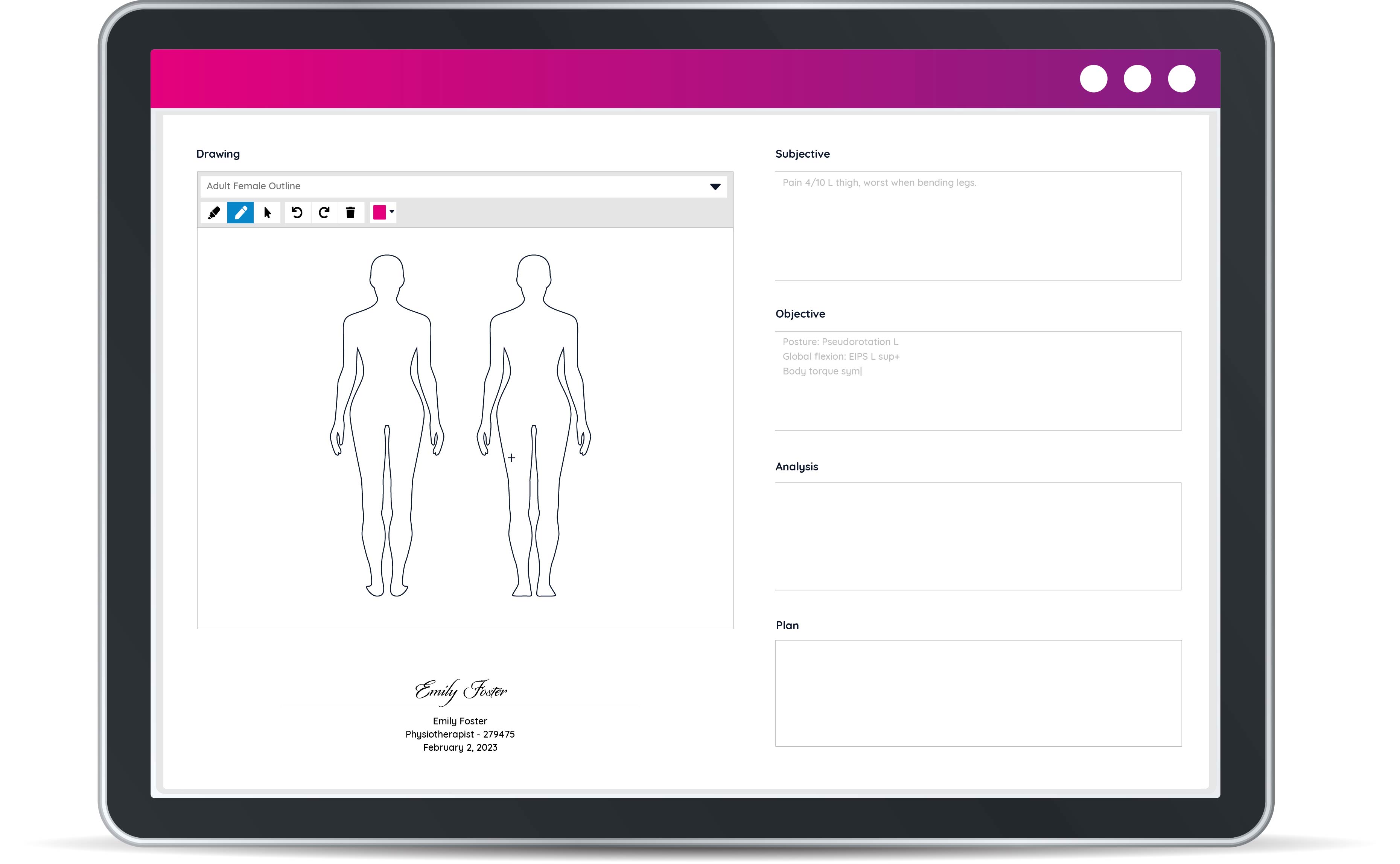 Electronic charting
Send intake forms in advance and save up to 15 minutes per appointment.
Share a client's file with your colleague.
Fill out your charts from anywhere, and avoid bringing your client files home from the office.
Practical display for clinics
Display the schedule of several professionals at the same time, of different rooms or the equipment used.

What Professionals Think of GOrendezvous

Very positive experience with the program along with excellent customer service. The beauty of it all for me is that I am able to create my own templates. Highly recommended! Thank you GOrendezvous.
- Huguette B.

Easy to learn, and GOrendezvous spent several hours helping answer questions, and demonstrating how to be successful with the program. I've been using GOrendezvous for 2 years now, and I'm very pleased with my experience. Easy prompts, hands off management software, and easy to reach customer service are the main reasons I gave this a 5/5 review.
- Meagan

I'm very happy with the great technical expertise I was offered by the GOrendezvous staff. I am increasingly confident that GOrendezvous is the booking platform I need. Thank you
- John
Free & friendly onboarding
Excellent customer service
Data confidentiality
PHIPA & PIPEDA compliant