Appointment Scheduling
See multiple clients at once
Team management
Client tagging
Avoid looking empty
Videoconferencing
---
Appointment Management
Offer Appointments by Videoconference
Meet with your clients online instead of in person! When you start the Zoom meeting at the time of the appointment, your client will automatically receive an email with a link inviting them to join the virtual call.
Avoid Last Minute Cancellations
Set up online cancellations rules to enforce your cancellation policy. For example, you can require your clients to call if they want to cancel within 24 hours of the appointment.
Reserve Time for Existing Clients
Make sure existing clients keep coming back by reserving availabilities just for them. Easily distinguish between new and existing clients in your work schedule.
---
See multiple clients at once
A Case for Acupuncturists
An acupuncturist can need 30 minutes to welcome a new patient and place the needles, but it might take less time to set up a returning client. GOrendezvous allows you to enable double booking after the first 30 minutes or less of an appointment, depending on whether or not you're seeing a new client.
A Case for Chiropractors
Chiropractors can treat 3 or more patients within 15 minutes, if the appointments are for quick adjustments. Our platform allows you to schedule all 3 patients at 10AM, for example, so that you can see each one on a first come, first served basis and one tardy arrival doesn't affect the schedule.
A Case for Hairdressers
An appointment for a hairdresser that offers multiple services might look like this: 40 minutes to apply the color, 45 minutes under the dryer and 30 minutes for the cut. While the client is under the dryer, GOrendezvous allows you to accept another client or two to optimize your time and maximize your revenue.
---
Appointment Availabilities
Avoid Looking Empty
During slow periods, offer enough appointments to satisfy demand without displaying all your available time slots. By showing fewer availabilities, clients are more likely to book on the spot.
Clustered Booking
Avoid holes in your schedule by regrouping appointments together. Our system will offer availabilities next to existing appointments in order to avoid holes and optimize your time. This is very useful for professionals offering short appointments.
---
confirmed appointments
At a glance, you will know if a client has confirmed the appointment.
A bell means that the client has received the confirmation email, and a checkmark shows that the client has confirmed their attendance .
---
Multiple Location Management
Do you have offices in different locations? Team members can easily manage time slots according to location. If you are amongst the globetrotters that offer services in different time zones, we've got you covered too!
---
Room and Equipment Management
No longer worry about room availability when offering appointments to clients. Managing five massage therapists and only three massage rooms will inevitably end with a massive headache. Let GOrendezvous take care of it! We also handle shared equipment to ensure that there is no clash for resources.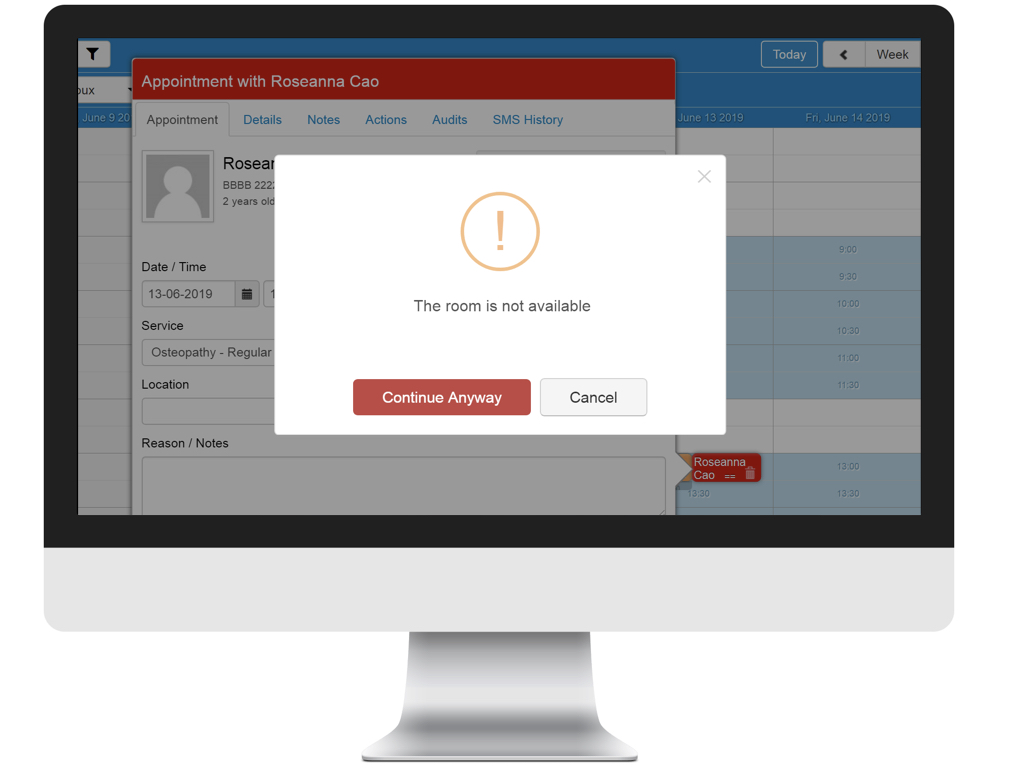 ---
Team Management
As the administrator of the account, you can assign varying permissions to every individual in your team and set what they are able to access and view. Every team member can connect using their own unique login and they are able to access their schedule from anywhere.
---
Tag your clients
Customizing Tags
Create custom tags and assign them to the clients of your choice. The corresponding emojis will appear on your schedule so you can scope out your day at a glance!
Tagging Properties
You can use tags to offer discounted prices to your favorite clients, place urgent cases at the top of the waiting list, and even limit certain services to clients with a specific tag.
Banning Clients
Prevent a client from booking any further appointments by tagging them as a "banned client".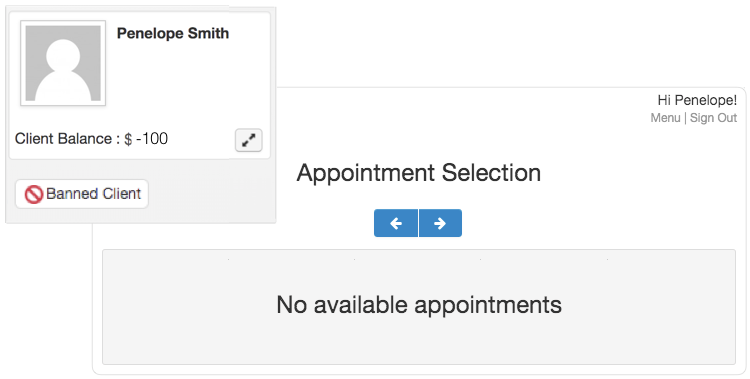 ---
Google Calendar Integration
Synchronize your GOrendezvous calendar with your Google Calendar so that your appointments will be posted on both platforms and updates will be done simultaneously. You can even use your Google Calendar to serve as a bridge between your other calendars like Outlook, iCal, etc.
---
Frequently Asked Questions