Charting & SOAP notes
Simple charting: Organize and keep your clients' important information in one place!
SOAP and SOAPIE templates in our collective library.
The library also offers templates for many other professional fields for those who work in a multidisciplinary clinic.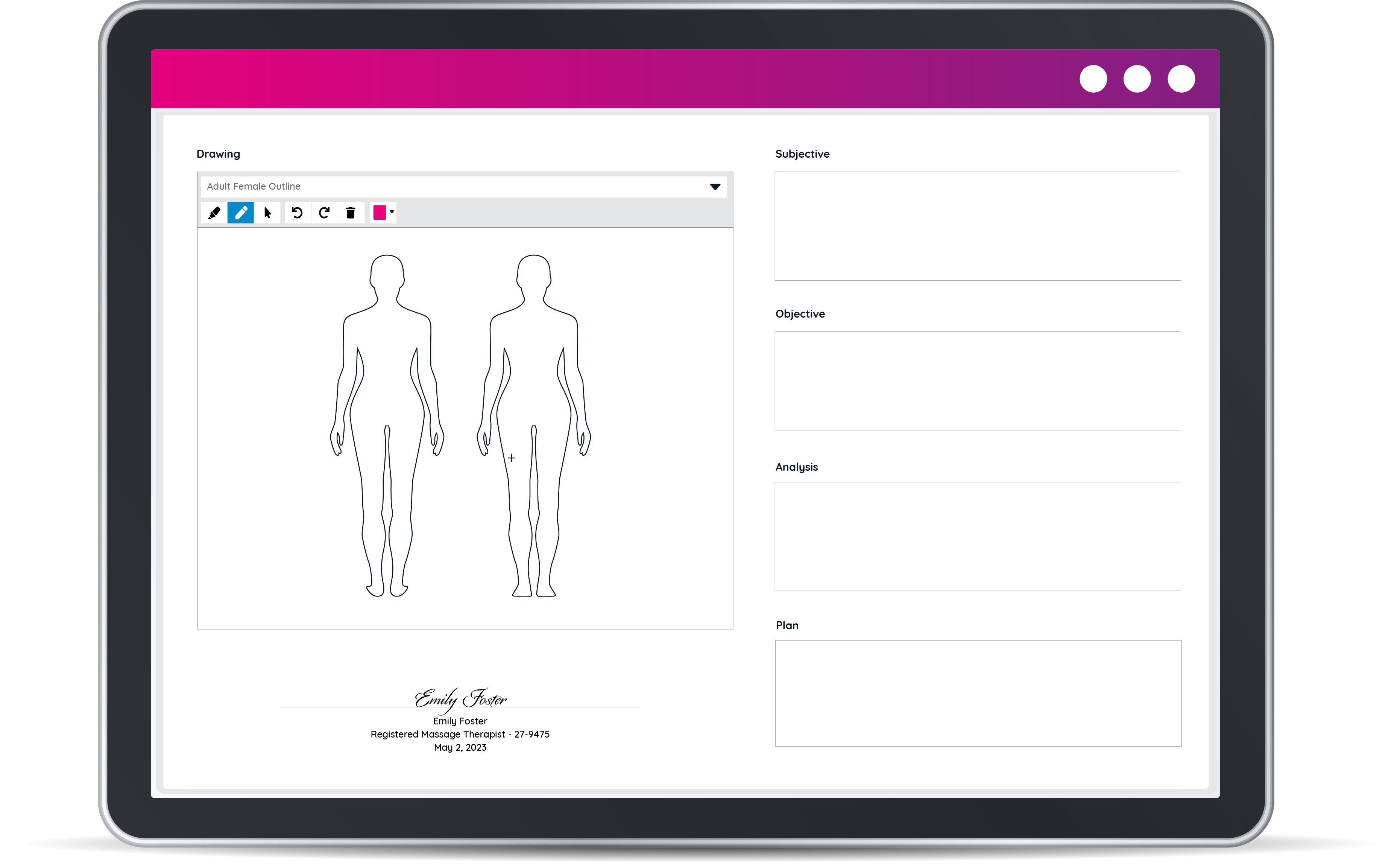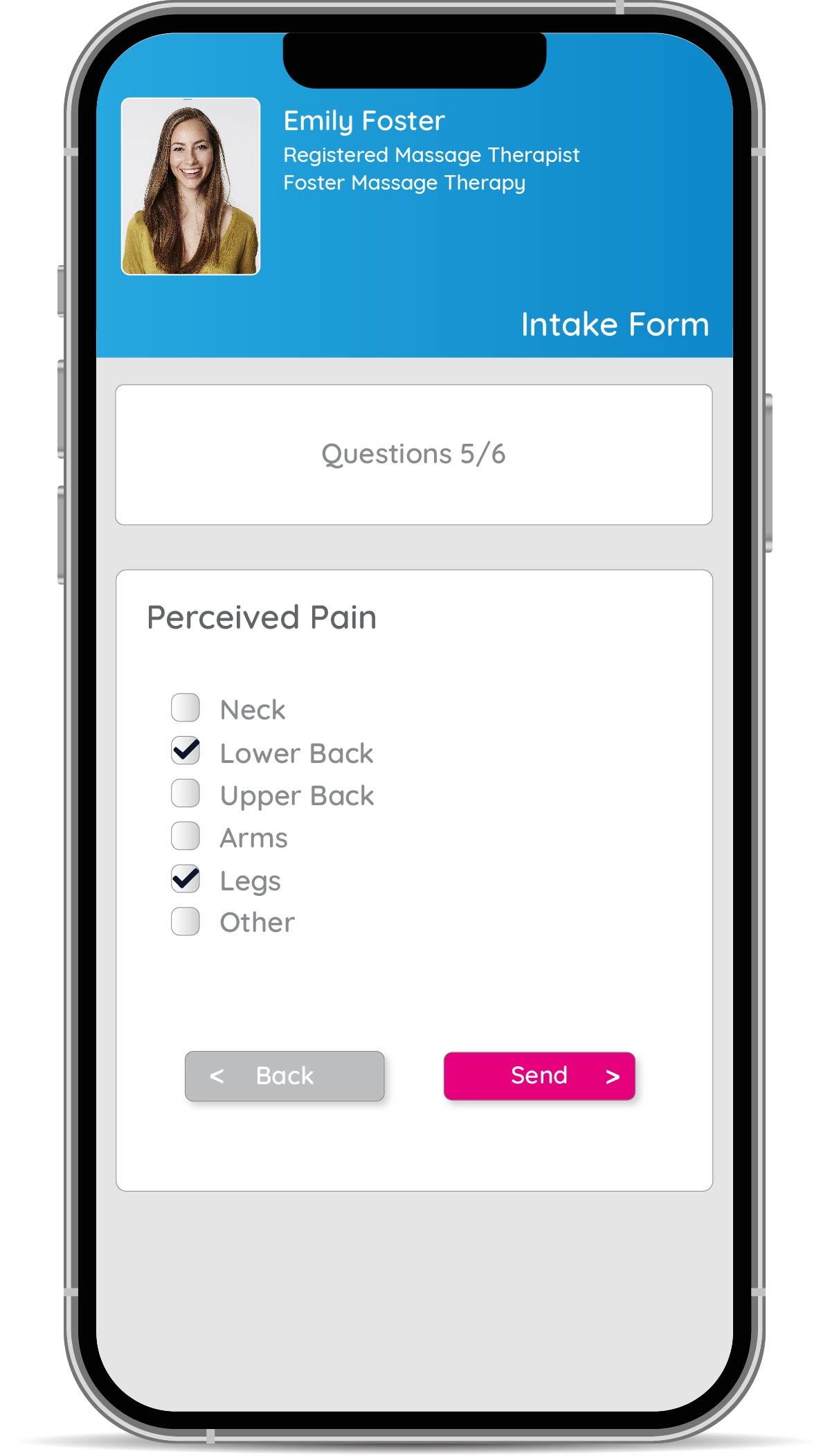 Forms sent automatically
Send by email: consent forms, health forms and more.
Your clients can complete your forms before their appointment and they are automatically added to your clients' files.
The forms are customizable and secure.
Break time
Give yourself a break. Add a break of any length to prepare for your next client.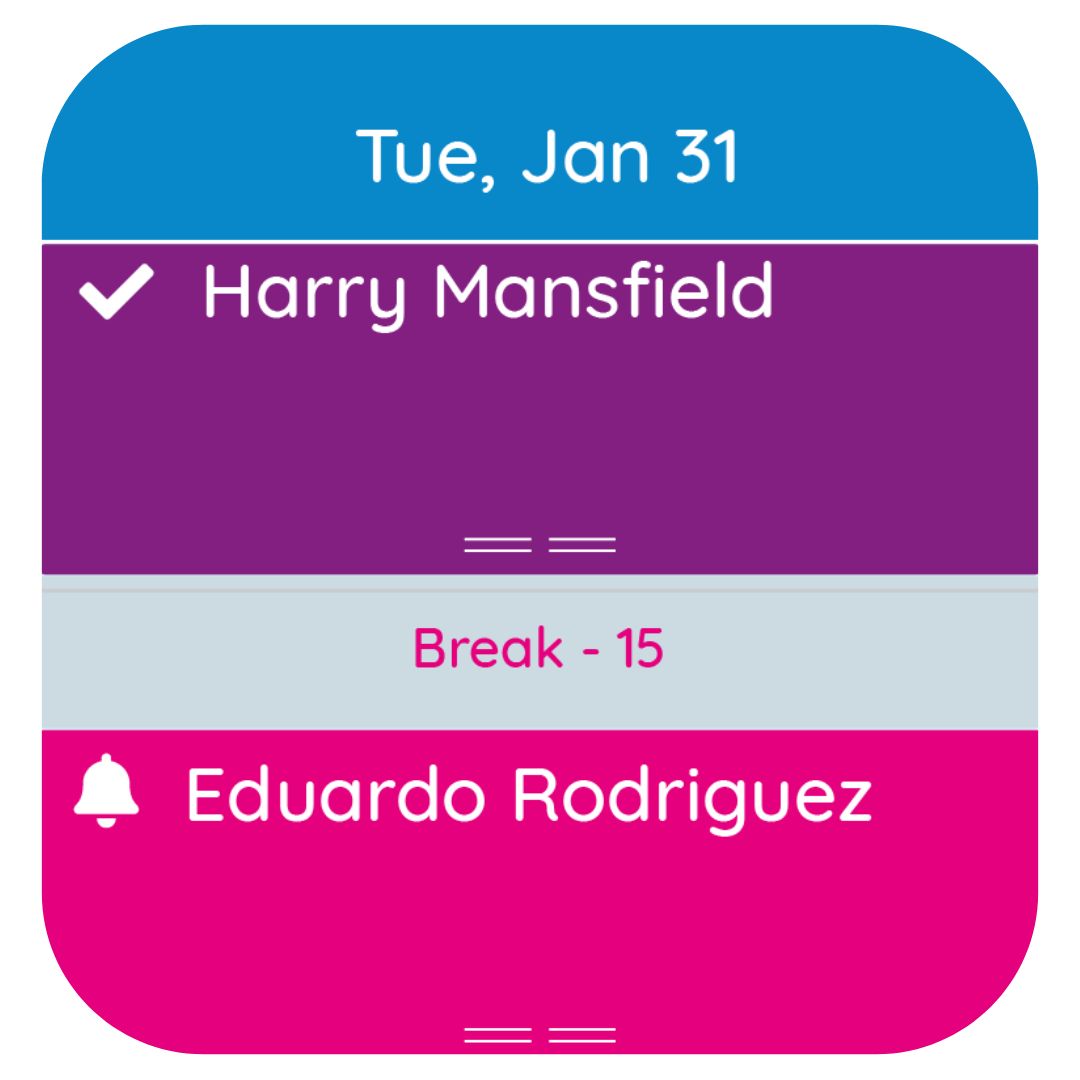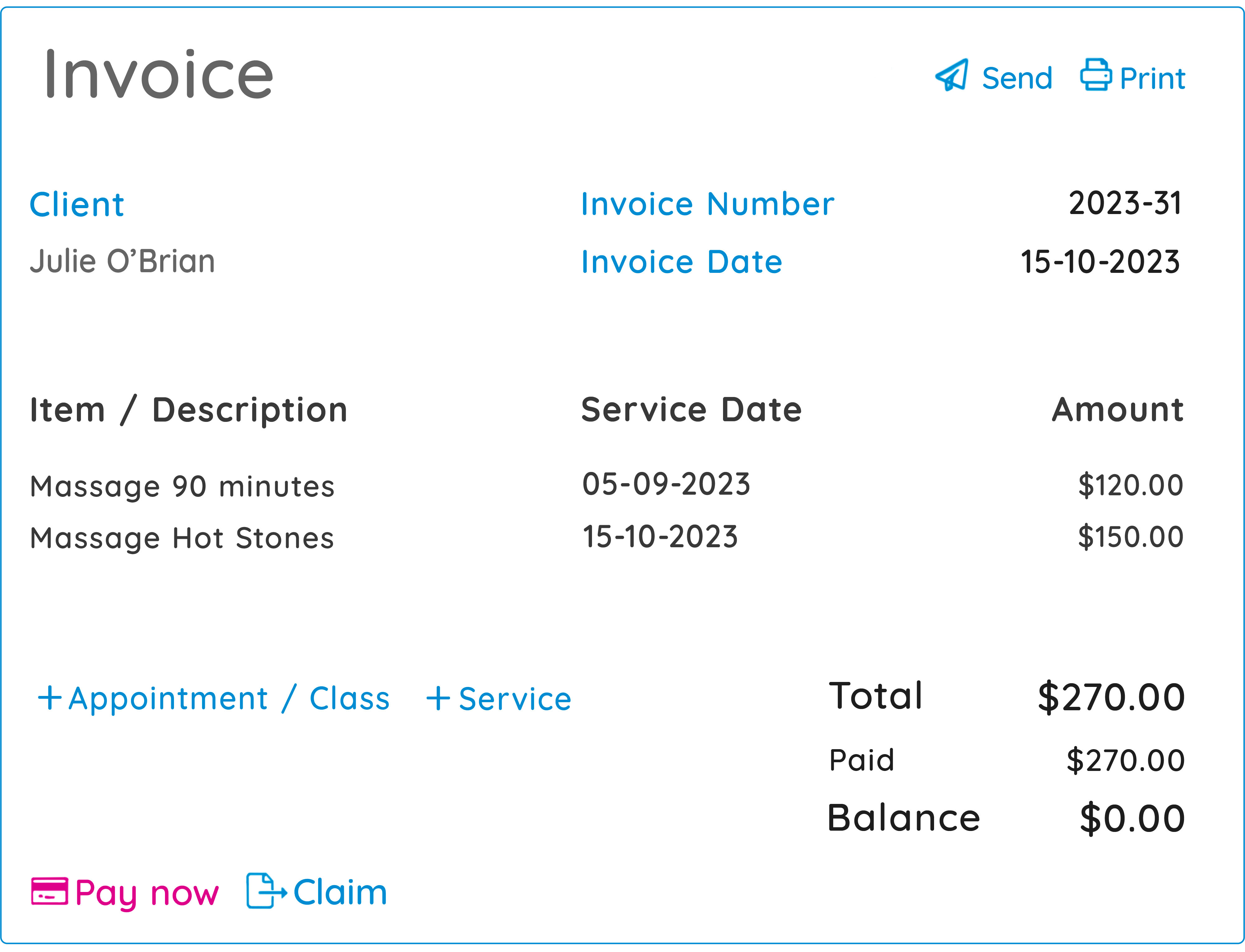 Billing
Generate an invoice that combines the total of several appointments.
The revenue report shows all your transactions, taxes, payments, cancellations, etc.
Export your revenue report and send it to your accountant, simplifying tax season.
Insurance receipt & professional titles
Generate and send your insurance receipts in 2 clicks and personalize them with your logo and business title.
If you have more than one professional title, such as massage therapist and osteopath, you can choose which professional title to indicate on each receipt according to the service rendered.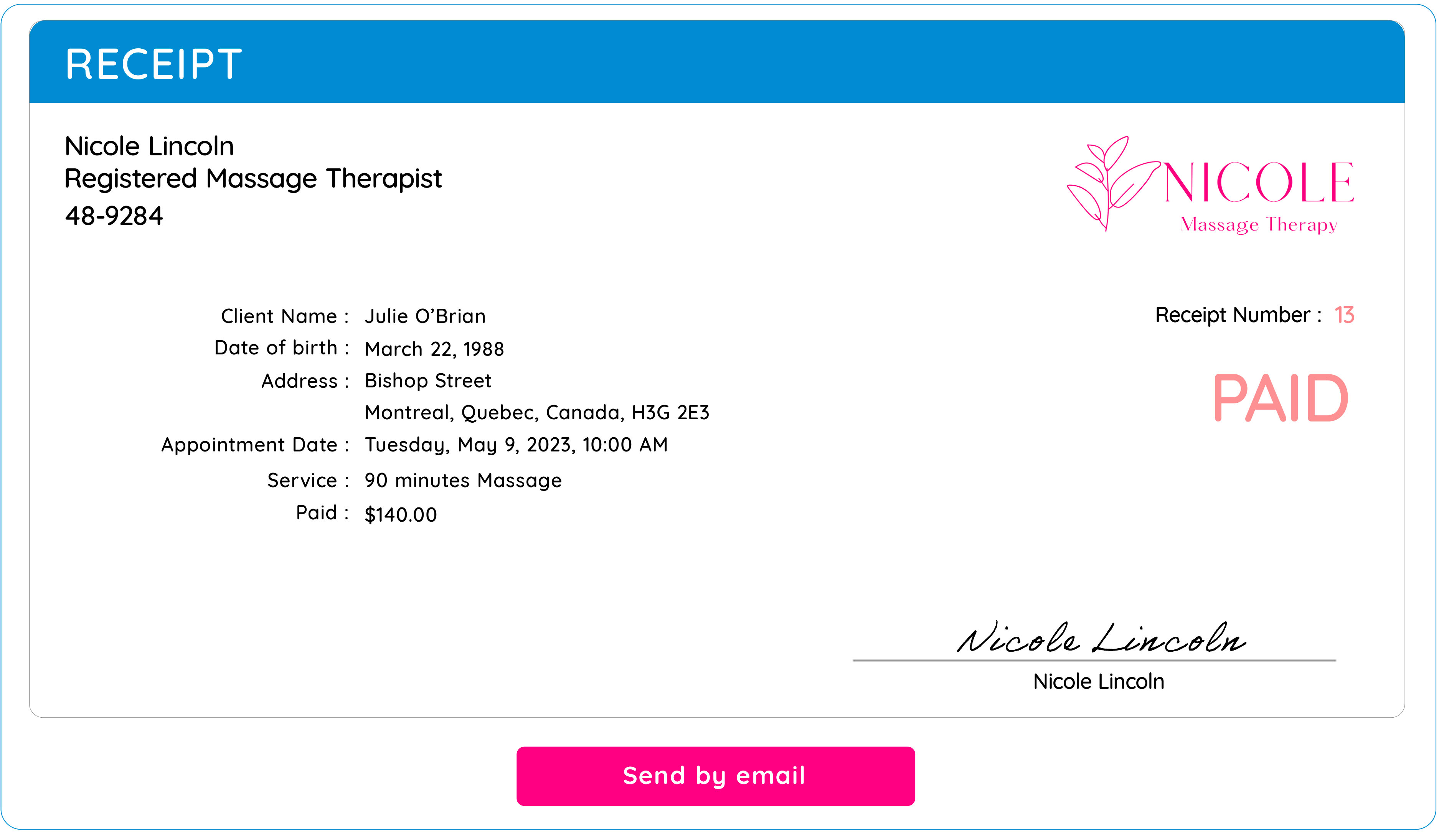 Deposit request
To avoid last-minute cancellations, ask for a deposit.
Stop losing revenue when your client is a "no-show".
What Professionals Think of GOrendezvous

Very positive experience with the program along with excellent customer service. The beauty of it all for me is that I am able to create my own templates. Highly recommended! Thank you GOrendezvous.
- Huguette B.

Easy to learn, and GOrendezvous spent several hours helping answer questions, and demonstrating how to be successful with the program. I've been using GOrendezvous for 2 years now, and I'm very pleased with my experience. Easy prompts, hands off management software, and easy to reach customer service are the main reasons I gave this a 5/5 review.
- Meagan

I'm very happy with the great technical expertise I was offered by the GOrendezvous staff. I am increasingly confident that GOrendezvous is the booking platform I need. Thank you
- John
Free & friendly onboarding
Excellent customer service
Data confidentiality
PHIPA & PIPEDA compliant