Client Acquisition
We help new clients find your service and keep existing ones as happy as ever!
---
GOrendezvous Marketplace
Our online presence will help increase your visibility and customer base since potential clients use our online directory to find professionals. The GOrendezvous Marketplace highlights your proximity, upcoming availabilities and overall client rating. The soon-to-be clients can then visit your homepage in one click and begin booking their appointment!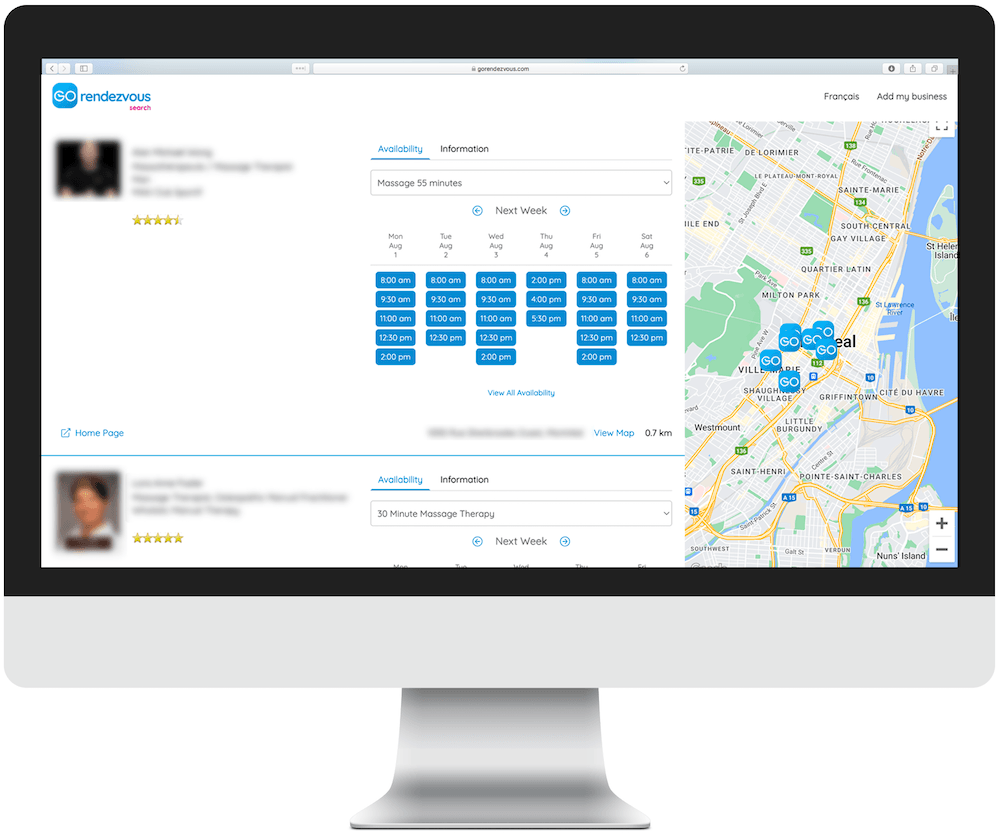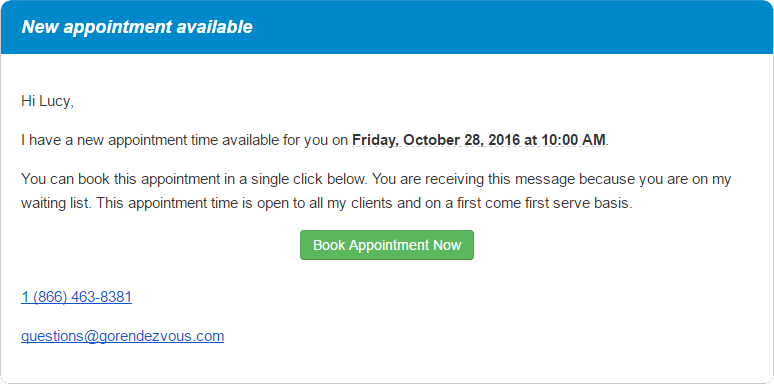 ---
Smart Waiting List
If you are fully booked, clients can add themselves to the waiting list and they'll get notified if a spot matching their availabilities opens up. You can also invite specific clients to book a cancelled appointment, even if they didn't put themselves on the waiting list. Your clients will love this opportunity to get an appointment faster than expected!
---
Ratings and Reviews
You offer great services? You excel in your domain? Tell the world about it! But for more credibility, since 93% of consumers read online reviews to decide if a business is good or not, let your clients speak for you!
After an appointment, we invite each client to rate your services. Your overall rating will appear on Google searches, your GOrendezvous homepage, as well as the GOrendezvous search page so that your existing clients can help you attract new ones.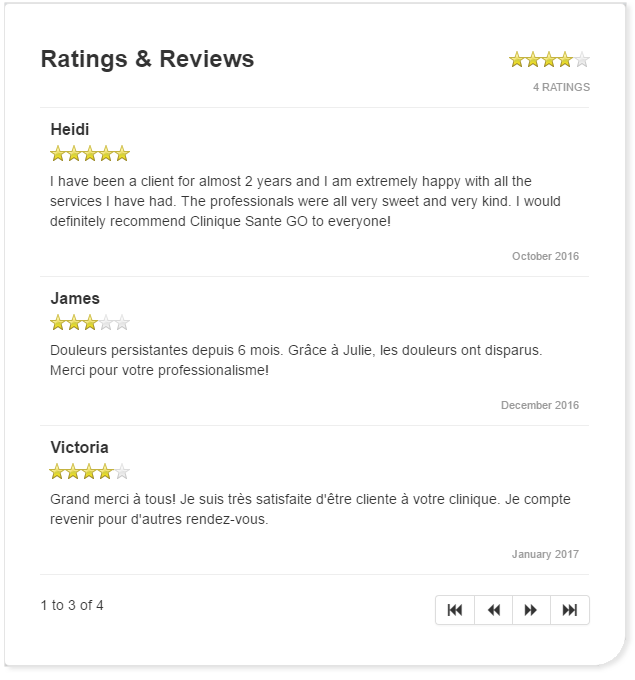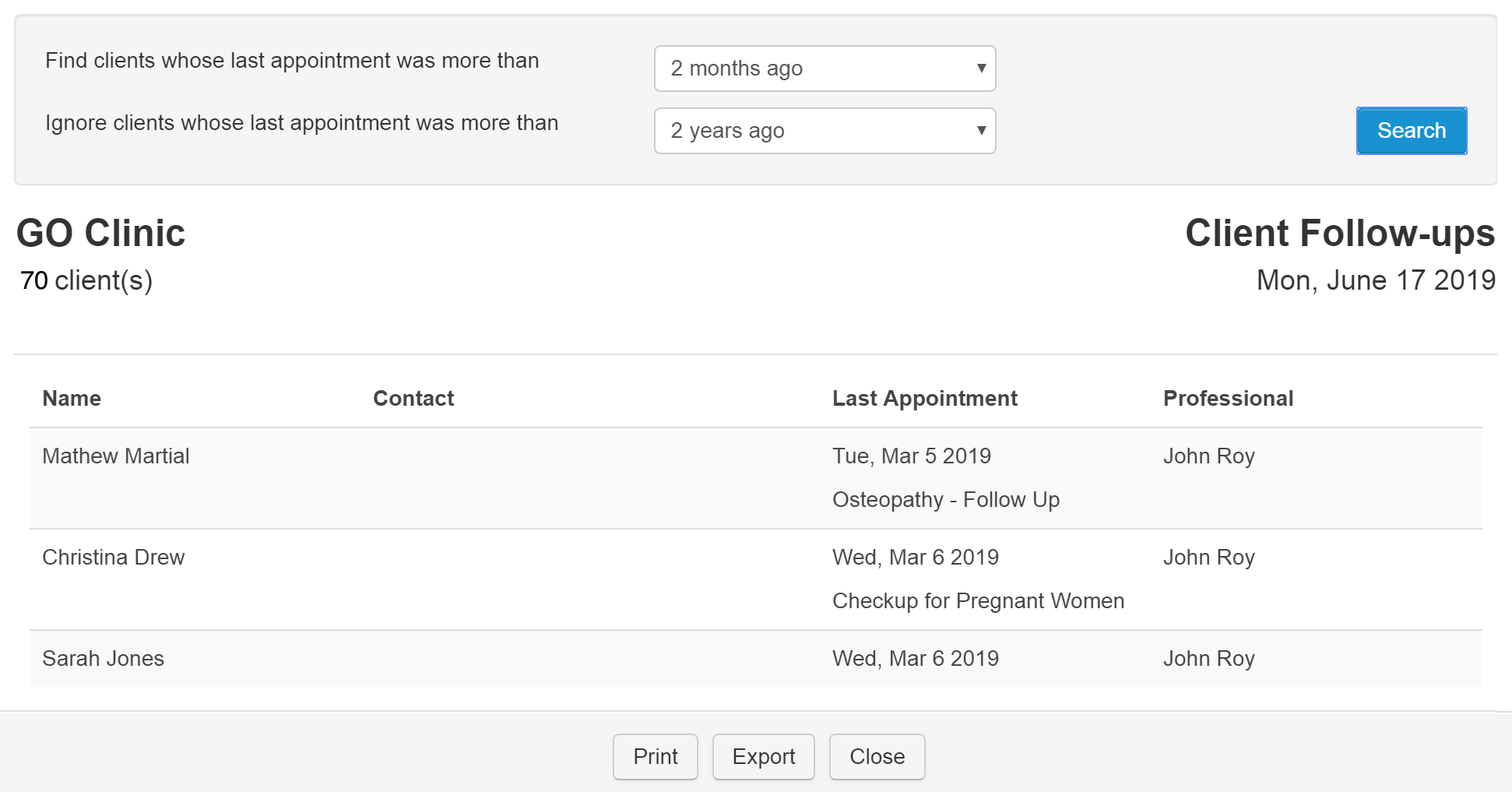 ---
Client Follow-ups
Acquiring new clients is great but what about following up on your existing clients? With our Follow-up Report you can search for clients that haven't booked an appointment in the past few months, export the list to Excel and send them a mass email with an appropriate email marketing tool.
---
Frequently Asked Questions
Do I have to display my ratings on my page?
No, you can choose to either display them or keep them private. If the ratings are displayed, our team will monitor them to remove any messages containing vulgar language or sensitive information.