Online Booking
Did you know that 40% of reservations are made outside of regular business hours!?
---
On Your Website
Your clients can book an appointment directly on your website. You can even personalize the appointment booking button to reflect your company brand.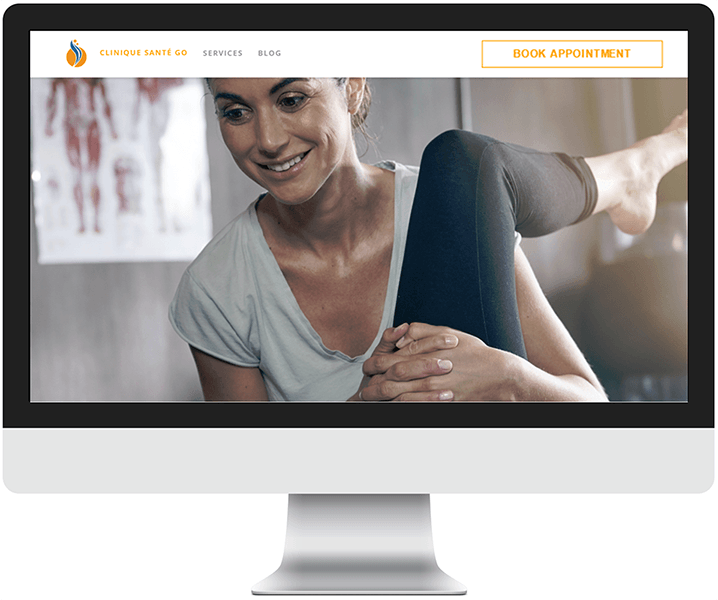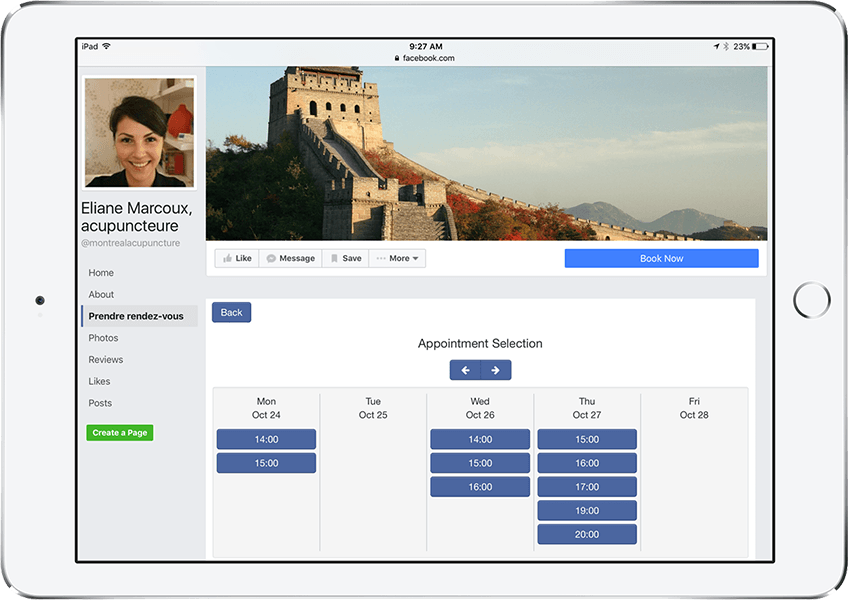 ---
On Your Facebook
Everybody's on Facebook now! Accept future clients right away on your Facebook page using our built in booking widget. Keep your doors open to new clients by allowing them to make an appointment as soon as they see one of your posts.
---
On Smartphones
Increase your revenue by 20% by accepting bookings at all times!
According to OpenTable, 56% of phone calls that leave voicemails are abandoned. Allow your clients to book appointments directly on their mobile devices. They will adore the quick and user-friendly experience!
---
On Your Homepage
Don't worry if you don't have a website yet, we will provide you with a customizable site for free!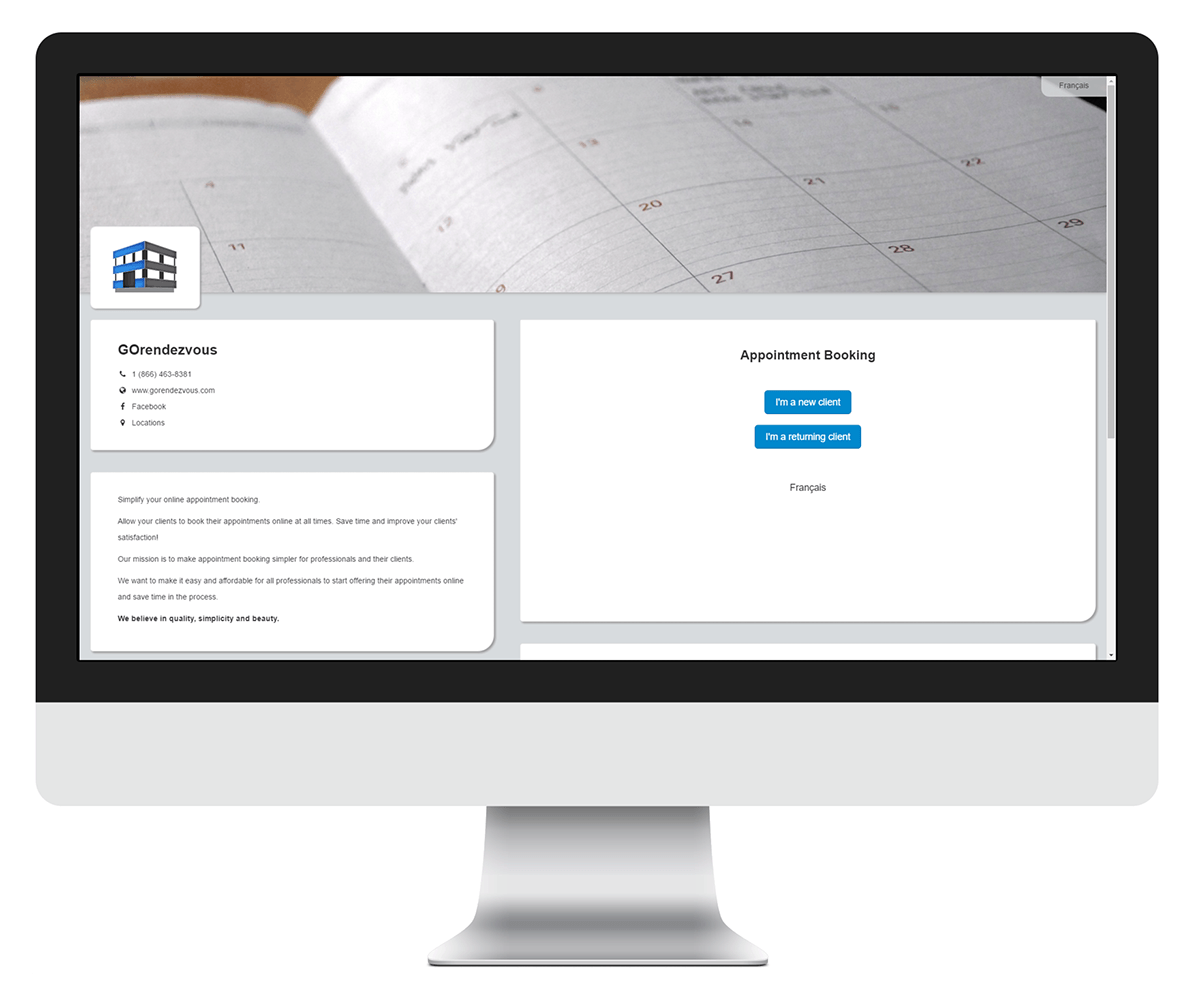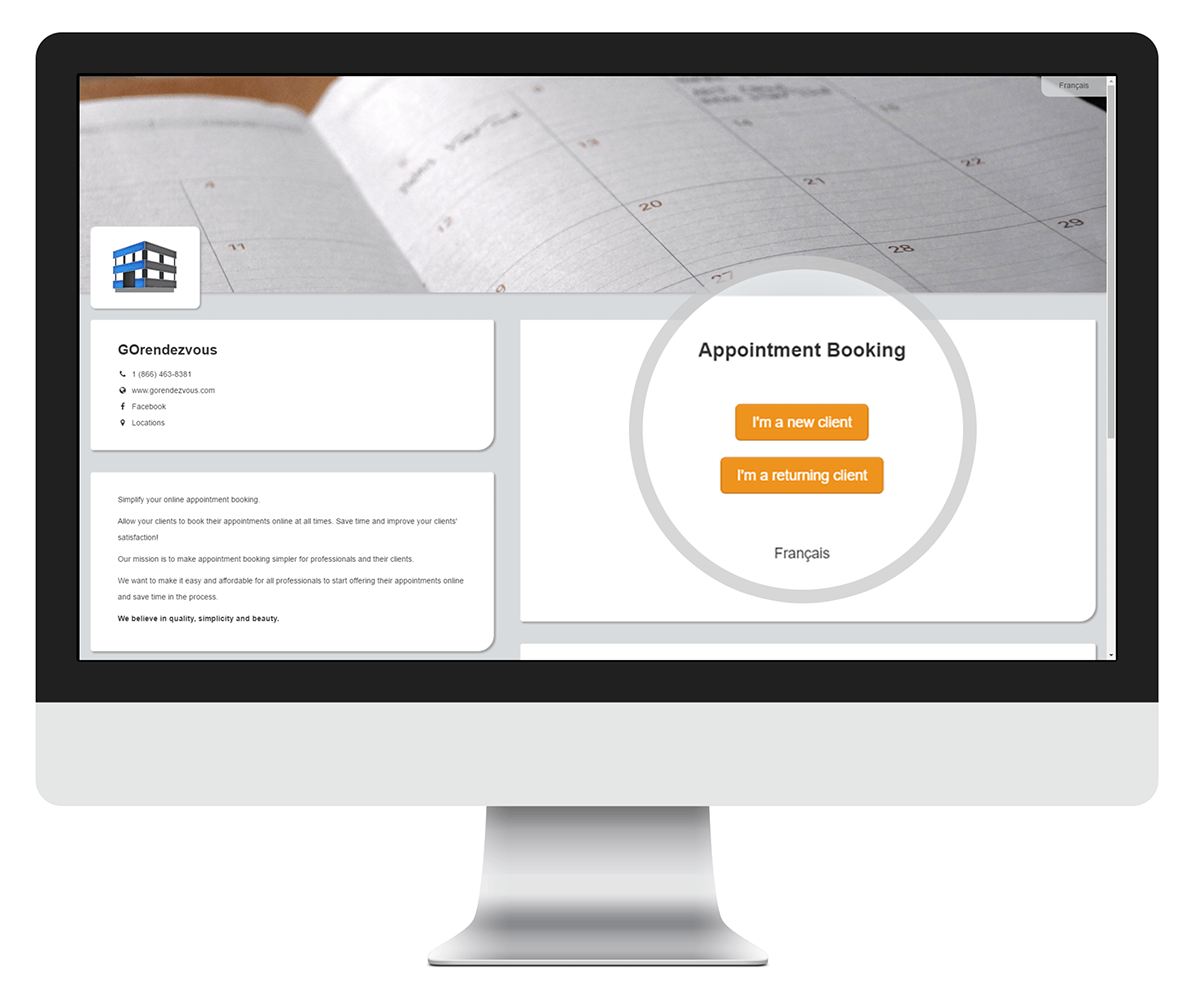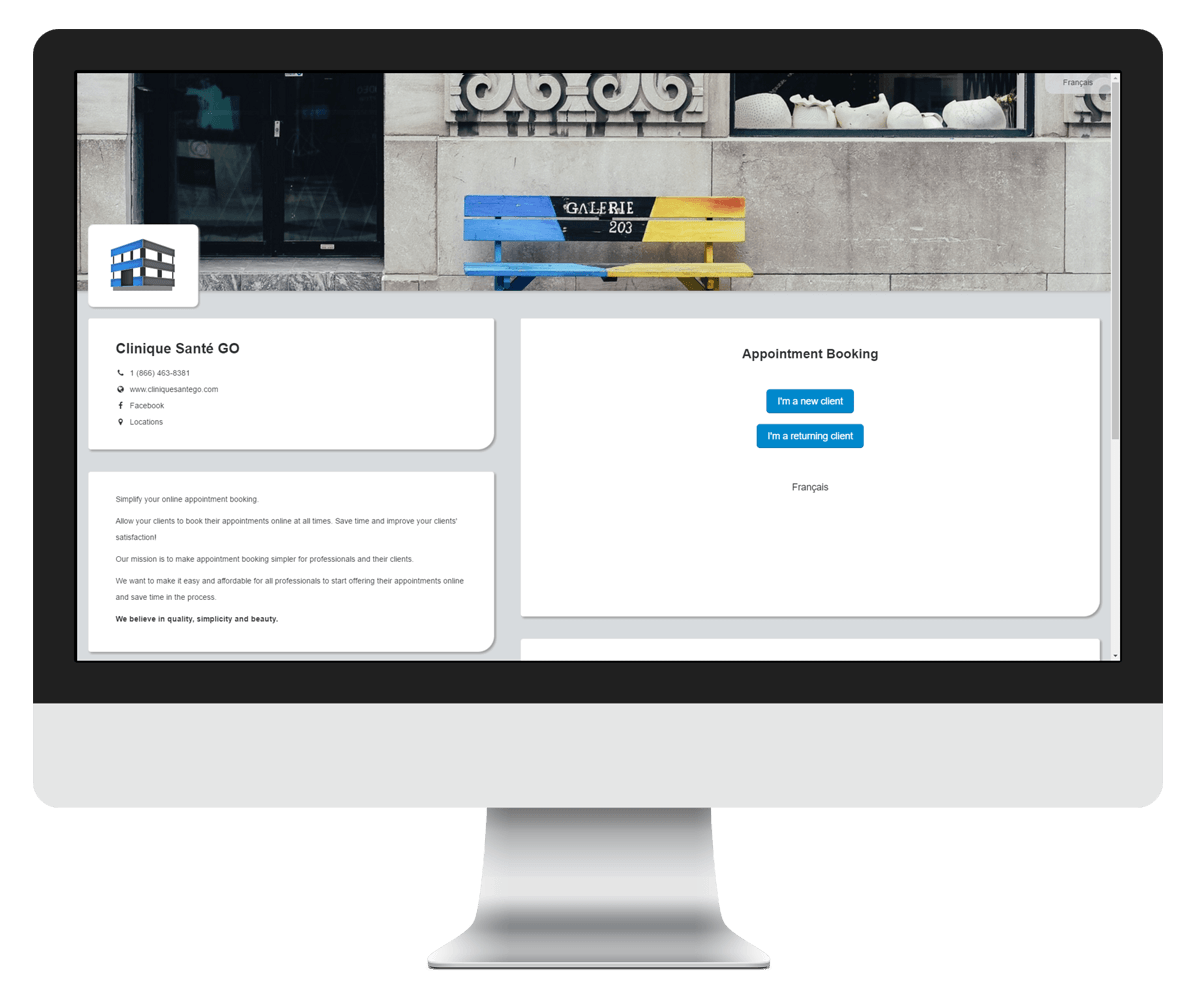 Logo
Add your business logo
Buttons
Customize the page buttons with your company colors
Banner
Add your personal touch with a banner image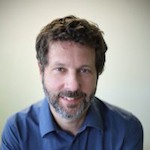 It's an amazing, user-friendly and very reliable product! I often get feedback from patients telling me about how much they appreciate the system. Thank you to the entire team for the excellent service! Big big thank you!!!
Denis Boutet - Clinique d'ostéopathie du Vieux-Longueuil
---
Get New Clients!
Our online directory will help increase your visibility and your customer base. Potential clients use our online directory to search for professionals in their areas and we bring them directly to your homepage!
Don't know all those tricky words like SEO? No worries, we take care of optimizing your GOrendezvous website on search engines like Google.
---
Our platform covers all your needs!
Clustered Booking

Offer enough appointments to satisfy demand without displaying all your available time slots. We help you attract more clients by not showing an empty schedule. This also allows you to regroup your daily appointments.

Multiple bookings per time slot

GOrendezvous allows you to see multiple clients at the same time at intervals that suit your needs.

New vs Existing clients

We know that you don't always provide the same services for new clients as you would for existing clients so we make sure to only display the services that relate to that client. You even have the option to not display specific services online.

Control last minute cancellations

Online booking allows clients to modify or cancel appointments without needing to call you. With GOrendezvous, you can control how much time in advance you allow clients to cancel online.

Manage multiple locations

Our platform effectively manages multiple locations by posting availabilities according to the location selected by the client.

Online Payments

Avoid no-shows by collecting a deposit or the full payment when a client books an appointment online. You can decide which services require a payment as well as the amount required at the time of booking. This is the perfect way to enforce your cancellation policy.
---
Frequently Asked Questions